bokeh marketing
bokeh marketing is a digital marketing agency offering strategic marketing input, web design, SEO, content management, adwords management, audience analysis and brand management to businesses throughout the UK.
strategic & digital marketing consultants
Strategic Marketing Support
bokeh marketing work with organisations to formulate and deliver strategic marketing plans either on a project or retained basis.  Call now to discuss how you could gain the input of a marketing director within your organisation.
Joined-up Digital Marketing
We enjoy talking to businesses to discuss how we can provide or extend their digital marketing activities.  This helps their existing marketing activity  work more powerfully online. Call us for a free consultation to find out how we can help.
Website Development
We work with clients to replace their tired, unloved websites with something fresh, that their employees and customers enjoy using and that has an improved ranking on key search engines.
Content Management
Great digital marketing relies upon strong content so we constantly develop fresh material that attracts new customers to your site.
Digital PR
Press relations has evolved into  liaison and writing material  for printed media that can also be searched online to raise awareness of your brand and drive traffic to your site.
Search Engine Opimisation (SEO)
We deliver proven, ongoing SEO adjustments to improve your keyword  rankings with all the major search engines
Helping You Achieve Marketing Success
Joined-up strategic and digital marketing support
At Bokeh, we have worked in multi-national and smaller independent businesses and lived with the frustration of managing multiple agencies. We also know how many responsibilities you have to juggle.
Just think how relaxing it would be to discuss marketing objectives with one experienced marketing professional, gain constructive input and then trust that plans will be delivered to agreed timescales and budget?
You had a Marketing expert with 30 years strategic and digital experience on call
Your website was always up to date and using the latest technology
Your customers and prospects always saw fresh, joined-up messaging across all online platforms
Your website continually improved in Google rankings?
You could trust someone to actively manage your online content
Who needs Strategic Marketing Support and Content Management?
Many organisations find our strategic marketing and digital marketing support helpful when working alongside their marketing team. We can provide additional support for new website developments, new marketing initiatives or provide specialist expertise. Clients use our marketing support to develop their brands, build awareness and attract new customers.
Strategic Marketing Support
We work with organisations to assess their current marketing situation including strategy, competitor activity and market opportunities. Only then can a 'current reality' position be determined and recommendations made.
Brand Development
Brand is so much more than a logo! We work with clients who want to develop a stronger profile for both their corporate brand and their product brands. Brand development can involve new design work or evolving existing designs so that they are more contemporary.
Website Design, Delivery and Ongoing Support
We specialise in designing fresh, modern WordPress websites that work effortlessly for our clients. Visitors to our websites are able to navigate around the site easily and crucially, find the information that they need quickly and then contact our customers with an enquiry.
Content Management Service
Successful digital marketing relies upon well written, engaging, informative, entertaining copy. This is why we blend digital PR support activity with content management. Websites that are ever changing with new popular content attract new visitors and Google and other search engines monitor where people visit and rank them accordingly. The most popular sites have the best Google rankings. Any organisation that wants to develop it's online presence needs to commit to proactive content authoring and management. That's where Bokeh comes in.
Digital Press Relations
Digital Press Relations involves pitching well written, relevant and engaging news releases, articles and case studies to the key consumer or trade publications within your industry. We spend time to understand your organisation, brand, culture and importantly the 'tone of voice' that you use in your external communications. We adopt your 'tone of voice' in the communications that we generate on your behalf. All material written for consumer or trade publications is used online to develop the depth of content available on your website and blog. The objective being 'thought leadership' within your area of expertise or industry.
Website SEO
Website SEO is an essential activity if you want your website to rank well on search engines for keywords that are important for your business. Get it right and you can expect more traffic and more enquiries which can result in more sales and revenue into the business. Developing how visible your website is to search engines like Google and Bing can have a real impact on the success of your business.  There is no 'silver bullet' with SEO. It's just a case of applying a number of proven adjustments combined with the right content management. Some businesses have the expertise, experience and time to do this for themselves – most don't – that's where we come in!
Pay per Click (PPC/Adwords) Management
Pay per Click Management is all about producing a profit from the investment made in Google Adwords and similar systems. We take the time to understand your business and the price point or geographical nuances that you want to apply. Your business is unique and we craft a unique solution for you so that you get the best return on investment from your campaign.
Joined-up Marketing
One marketing consultancy providing all of your strategic and digital marketing ensures that your audiences receive clear and compelling messages. This is very much our philosophy, understanding your business, markets and competitors and then creating a balanced campaign to exceed your objectives.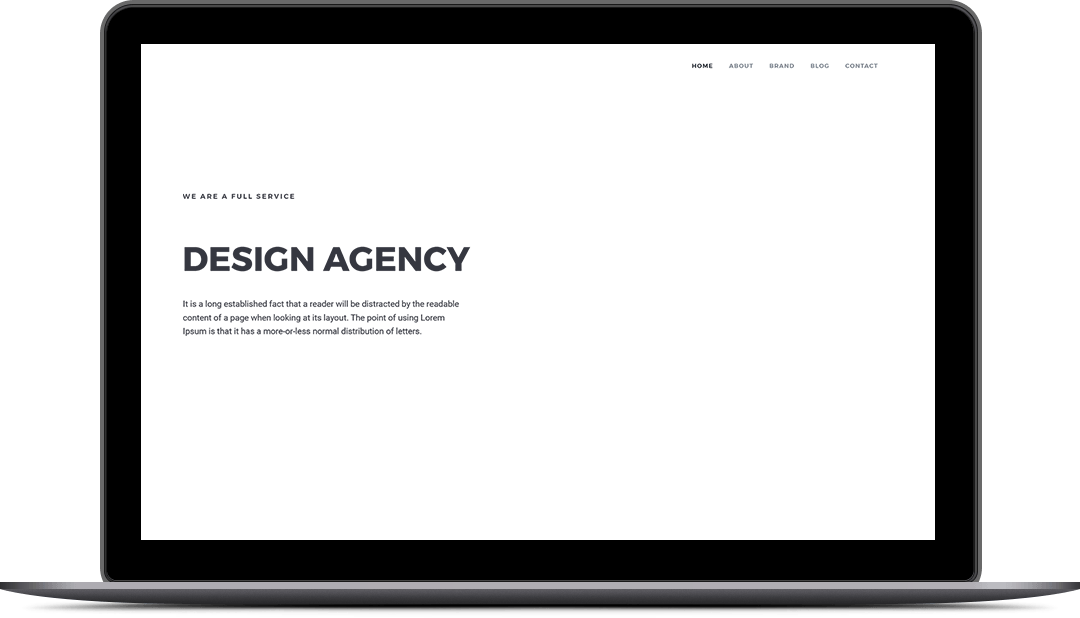 We pride ourselves in adapting our approach to each customer.
Many of our longstanding customers say that they think of us as employees within the business rather than consultants.
It is our blend of 30 years strategic marketing and communications experience and digital marketing services expertise that delivers websites and campaigns that perform.
Interested in making your digital marketing more efficient & effective?
We'd love to hear from you and to understand how we could help  with your search engine optimisation activity.  Just fill in the form below and we'll get back to you for a free consultation.